Cressi Agua Fin
The Cressi Agua Fin is a very easy fin to use, and doesn't require any special athletic or water-sport abilities, yet it still delivers excellent performance without tiring your feet.
Thanks to the latest technology and Cressi's experience in developing these products, we've been able to markedly decrease the weight of this fin compared to others in its category, while still preserving excellent responsiveness.
The foot pocket features the original Self Adjusting Foot Pocket system, which thanks to the special softness and elasticity of the blends makes for a consistently soft and adherent fit.
This is the best fin type we have found in a snorkeling style fin for the price! We sell lots of these fins, and have had great response. These are our recommended fins for snorkelling. Move up to the FreeFrog Fins for snorkeling and Scuba Diving.
Here are the features of the Cressi Agua Fins:
For a snorkelling fin, they have a Long Blade. This is rigid enough for getting good thrust, so for a lightweight snorkel fin, their performance is great.
The above blade Foot Pocket gives it a comfort factor, along with the softness of the pocket that we have not found elsewhere in snorkelling fins.
The Colors are in Blue, Aquamarine and Black, there is also yellow , which we can get but found not that popular.
Sizes: from the European sizes 35/36 to 45/46. This is similar to the Aussie 4 to 5 up to 11 to 12.
Cressi Agua fin is also available in kids sizes.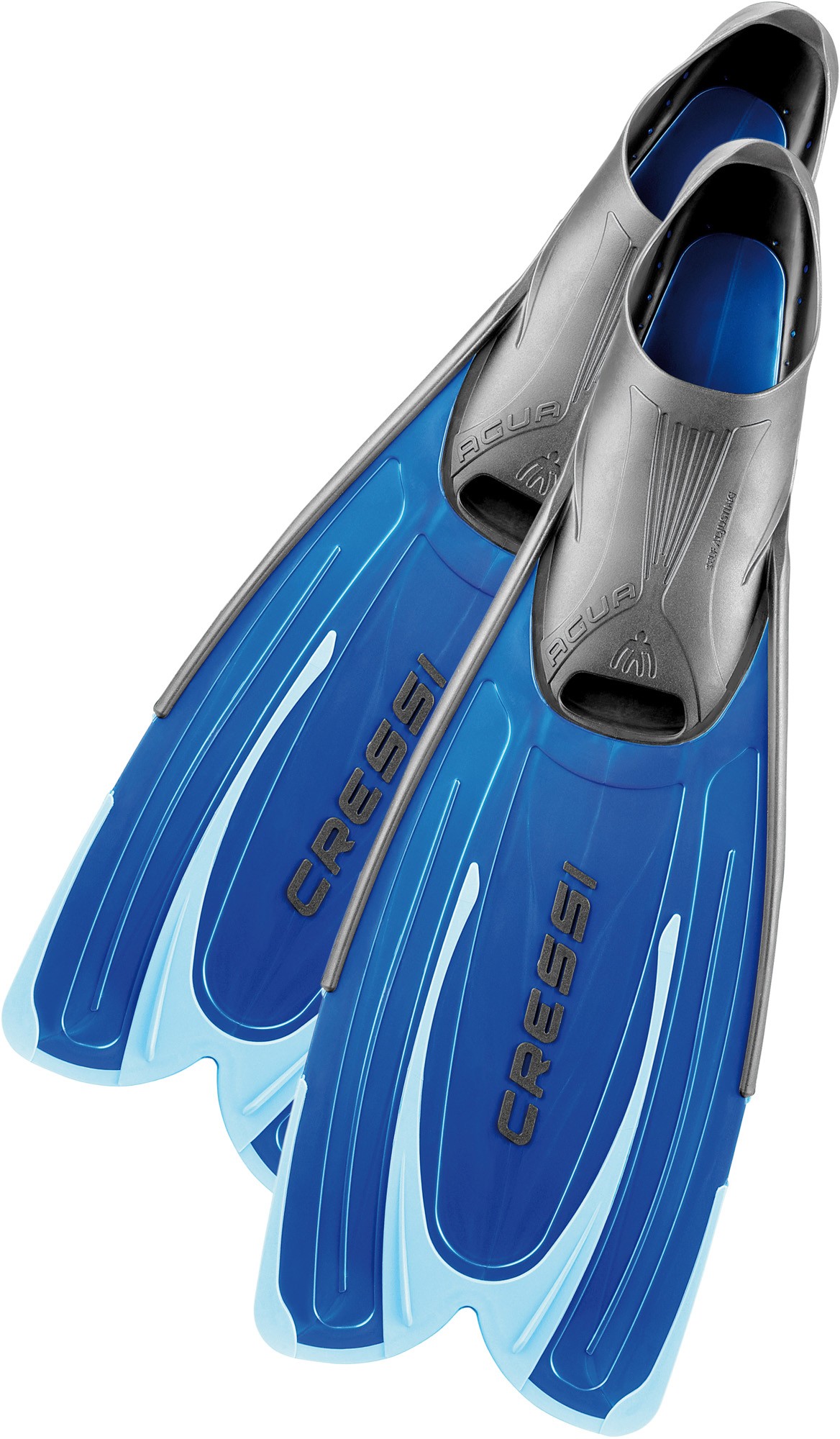 Cressi Agua Fins