Cressi
Cressi Gamma Snorkel
Cressi Gamma Snorkel
The Cressi Gamma Snorkel has a semi-dry profiled splash-guard that drastically reduces water entering the snorkel tube from splashing of wind and waves, without blocking the breathing tube. An adjustable snorkel keeper attachment system for quick-attachment to the mask strap runs along the snorkel tube for perfect positioning. New drainage well that draws all the residual water to the bottom end of the tube, preventing blockage of breathing. Internal elliptical one-way purge valve optimizes water drainage, making it quick and easy to purge the snorkel clear.
The Cressi Gamma Snorkel has a high-quality 100% removable and angled silicone mouthpiece attached to a lower corrugated section that reduces jaw fatigue when used for prolonged periods of time. The corrugated section also quickly drops-away from the diver's mouth when switching from the snorkel to the scuba regulator.
Snorkel is available in 7 colour choices of Yellow, Black, Blue, Pink, Lilac, Clear, and Aqua.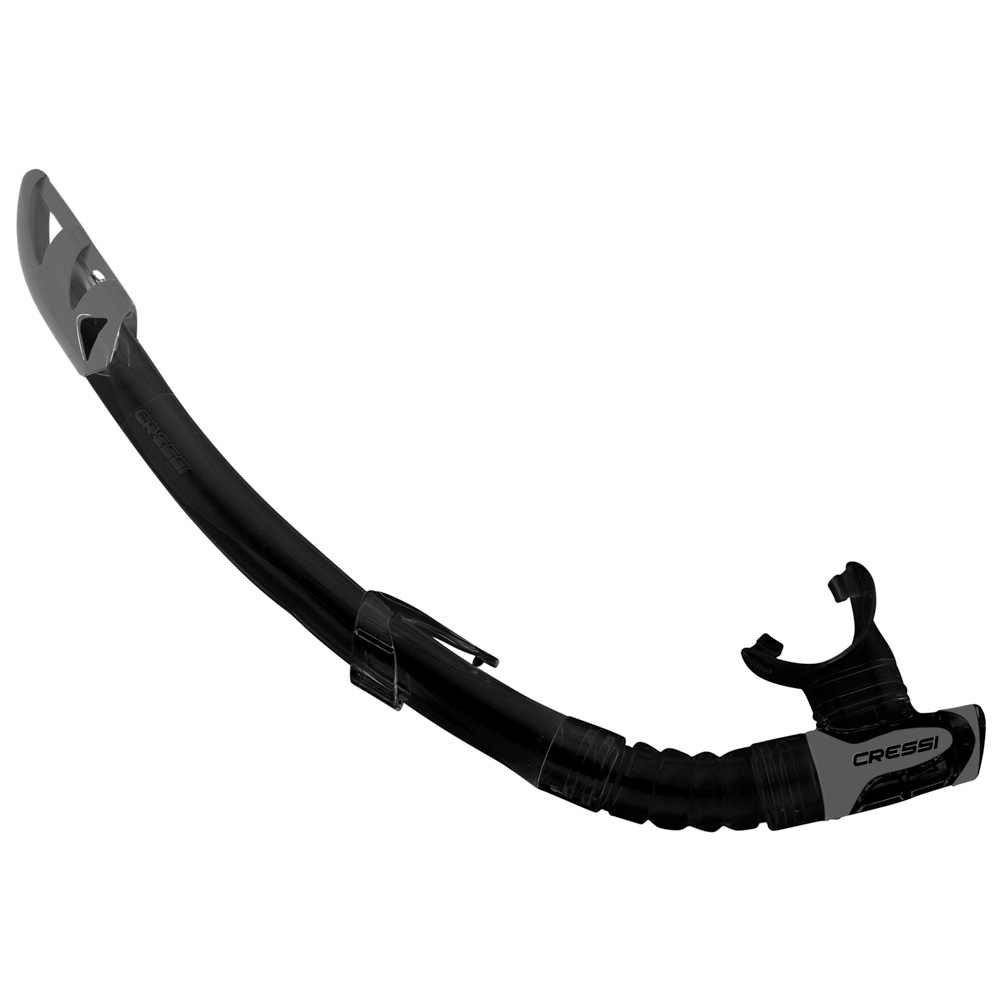 Features:
Profile Splash Guard
Semi-Dry Design
Keeps Out Water from Wind and Waves
Easy Adjust Snorkel Keeper Attachment
Drainage Well for Dryer Breathing
Elliptical One-Way Purge Valve
High-Quality 100% Removable and Angled Silicone Mouthpiece
Lower Corrugated Section
Mouthpiece and Corrugated Tube Reduces Jaw Fatigue
Corrugated Section Drops-Away from Diver's Mouth when Switching from Snorkel to Scuba Regulator
Cressi Gamma Snorkel