Dive & Fish
Cressi Ocean VIP Set
Cressi Ocean VIP Set
The Cressi Ocean VIP Mask and Snorkel Set is the ideal choice for free divers and deep divers
alike.

Ocean Mask
The patented concept of raked lenses and their special "inverted drop" is developed further
here. The lenses are placed as closely as possible to the eyes, with the further increase in the
field of vision taken to the maximum levels possible. The soft silicone skirt has a new profile and
a wide sealing ring for excellent grip and unprecedented comfort. The internal volume of the
mask is exceptionally low, lower than that of many free diving models and the weight is
decidedly low. Two pressure buckles, integrated into the headband, allow for quick and
accurate adjustment of the strap.

Gamma Snorkel
Profiled guard: this drastically reduces water intake and splashing from the top without
blocking breathing.
Adjustable attachment: system of quick-attachment to the mask strap, which runs along the
snorkel bore for perfect positioning.
New drainage well: this draws all the remaining water to the bottom end of the tube,
preventing all blockage to breathing.
Internal elliptical valve: the elliptical valve optimises water drainage, making it quick and easy
to purge the snorkel.

Features
- Compact Tempered Glass
- Twin-Lens Design; lenses are raked inward to sit closer to the eyes
- Wide Field of View
- Double Feathered Edge
- 100% Hypoallergenic Soft Silicone Skirt
- Efficient Adjusting Low Profile Buckle System, Pressure Buckles are Easily Adjusted
- Profile Splash Guard, Semi-Dry Design
- Elliptical One-Way Purge Valve

Includes
- Cressi Ocean Mask
- Gamma Snorkel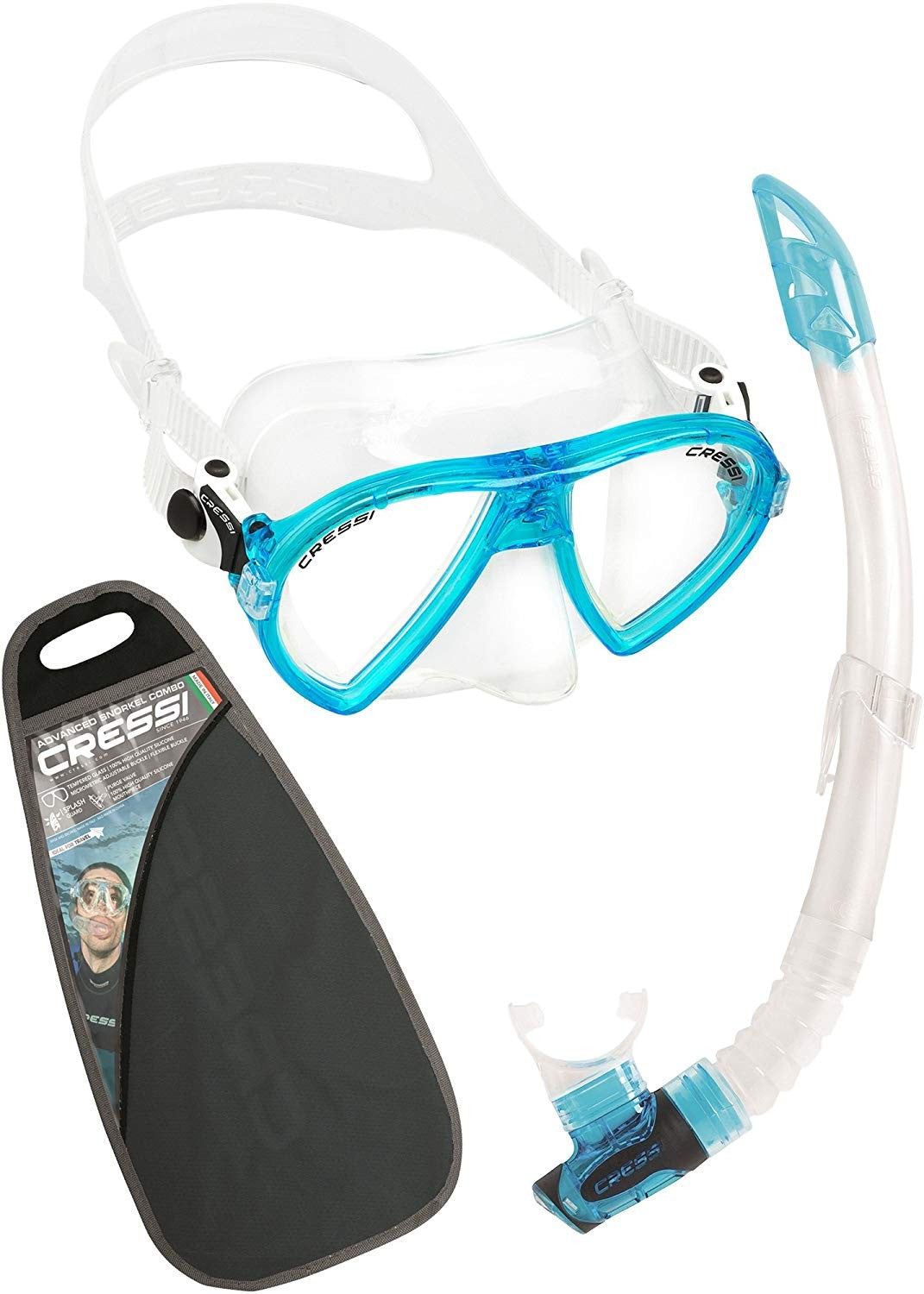 Cressi Ocean VIP Set