Dive & Fish
Cressi Spider Pro Gloves
Cressi Spider Pro Gloves
The Cressi Spider Pro glove is designed to favour the natural position of the hand, with semi-bent fingers which allows you to feel objects as if you are not wearing gloves. The entire surface is covered with a non-slip finish for a sure grip in all situations. Reinforced with extra padding on the fingertips and palm as well as seams strengthened with silicone.
The Cressi Spider Pro glove is stitched same as any other glove, however they also have been glued along the seams to make them stronger and more resilient to tearing. They come in 2 mm. thicknesses and give an extraordinarily sensitive touch together with good protection from the cold. They can be worn for scuba diving or spearfishing as they are an extremely hearty glove that will last longer than the average glove. Wearing a glove in winter is almost a must, you lose a lot of heat from your hands so the spider glove will keep you warmer for longer so you can enjoy your diving.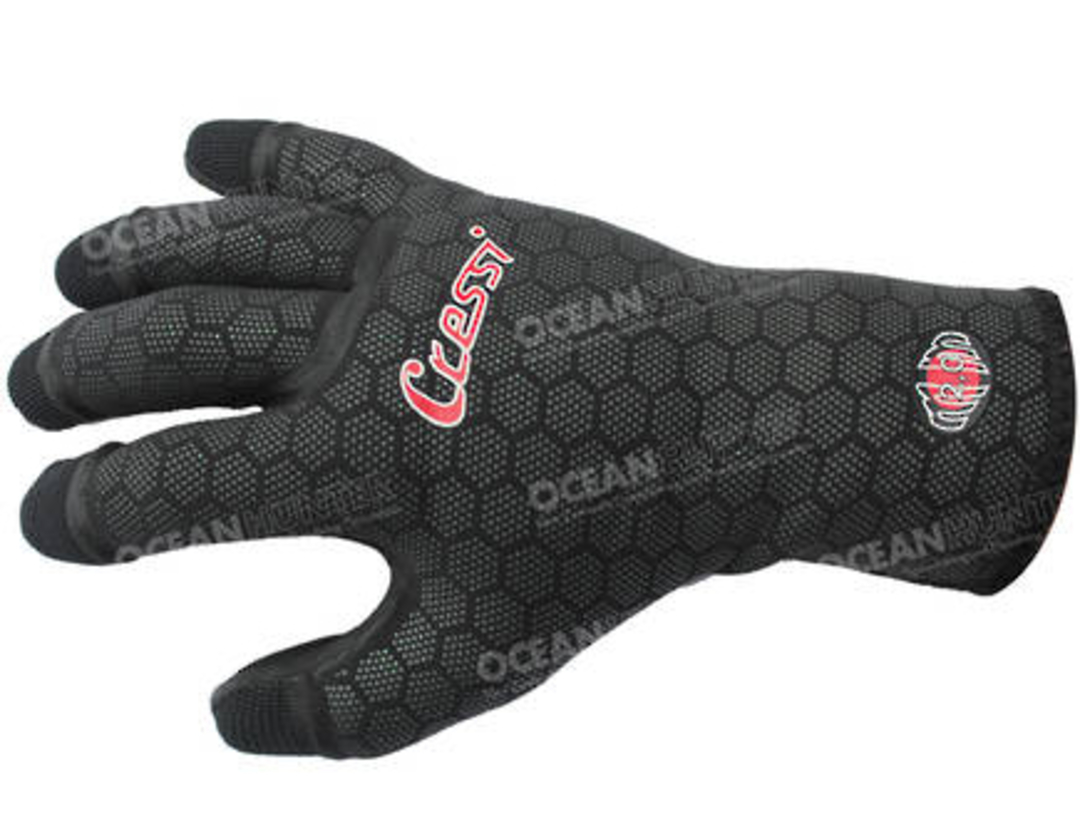 Cressi Spider Pro Gloves
Available in sizes XS - XXL.