Cressi
Cressi Tecnica 3.5mm Long Johns Only
Cressi Tecnica 3.5mm Long Johns Only
This new version of Technical overalls is made using special computer printing technology for mimetic colouring that maintains a very high degree of softness in the material. Mimetic zones in nylon at the upper part of the jacket, hood, and calves.
The rest of the overalls is made of Ultraspan neoprene.
Makes exceptional use of the elasticity of Ultraspan neoprene to provide maximum comfort, freedom of movement, and ventilation.
Arms and legs pre-formed, interior coated with black-metallite.
Dungarees with reinforcement in the knee and shin area.
Features:
Special Computer Printing Technology
Unique Camouflage Pattern Renders Diver Nearly Invisible
Long John or High Top Pants of the 2 Piece Design
3.5 mm Nylon II Construction
Great Suit for the Hunt
Seams are Glued and Sewn for Strength and Durability
Anti-Wear Reinforcements at the Elbows, Breast Pad and the Groin Closure
Arms are Ergonomically Pre-Formed to Fit the Bodies Natural Position
Black Metallite Lined Great Wear and Tear Resistance
Black Metallite for Easy Donning and Doffing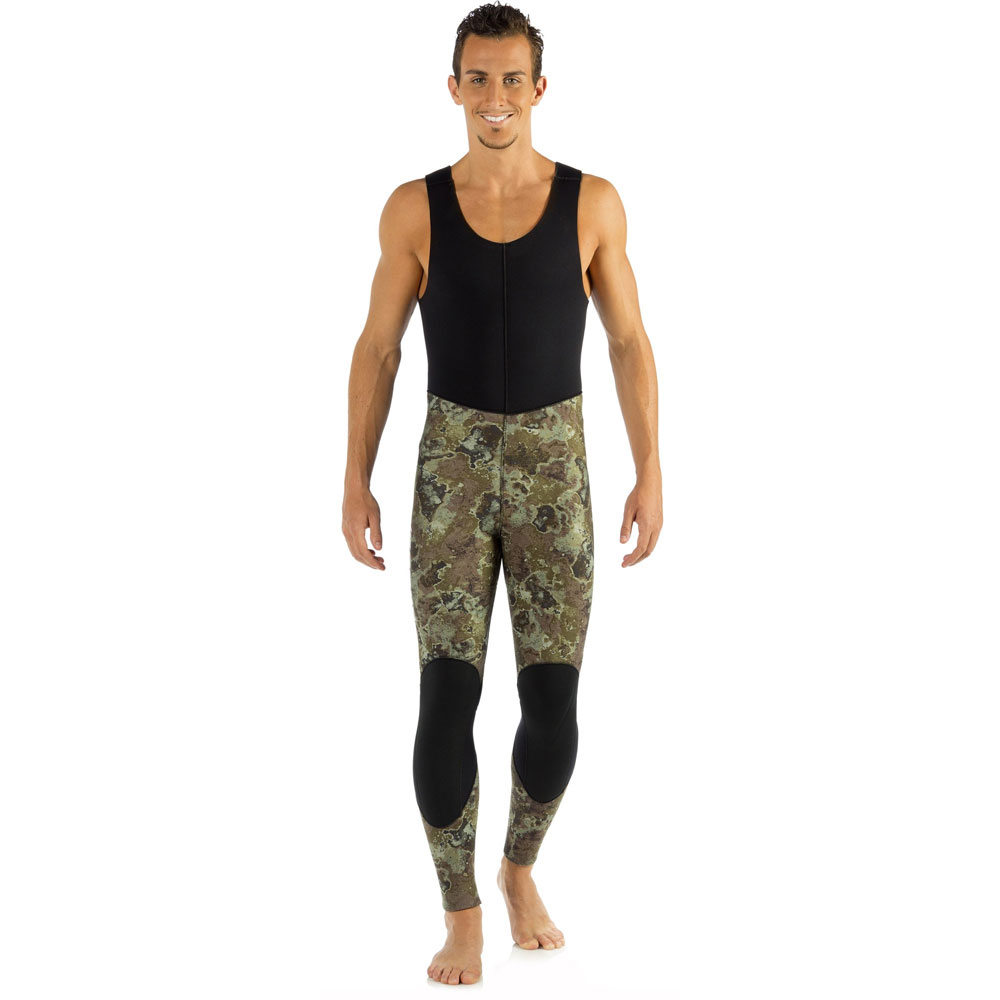 Cressi Tecnica 3.5mm Long Johns Only