Cressi
Cressi Thor EBS Fins
Cressi Thor EBS Fins
Have a brand new design! They are extremely effective, and very easy to use, giving you great power.
They're designed with an arched profile, and two central ribs which help create "Significant Flow Convection", known as a "spoon effect" to help stabilise the fin and boost propulsion. They also feature two lateral holes, which help to discharge the negative forces typically associated with this area, and  further increase stability.
The blades of the fin are moulded from two different materials for improved reactivity in the water. The whole fin is designed specifically to ensure that you're making the most of every kick, with a reinforced foot pocket.
Cressi Thor EBS Fins
The Thor fins feature the EBS Elastic Strap System. This is a comfortable, practical, and manageable strap that allows the user to pull their fin on even when wearing thick gloves. This is done with a large slot for your hand to grab onto. The elastic of this strap is highly flexible, keeping the fin fit perfectly to the foot, even as pressure may compress your neoprene boot.
These fins are perfect for scuba diving, whether you are an experienced diver or a novice.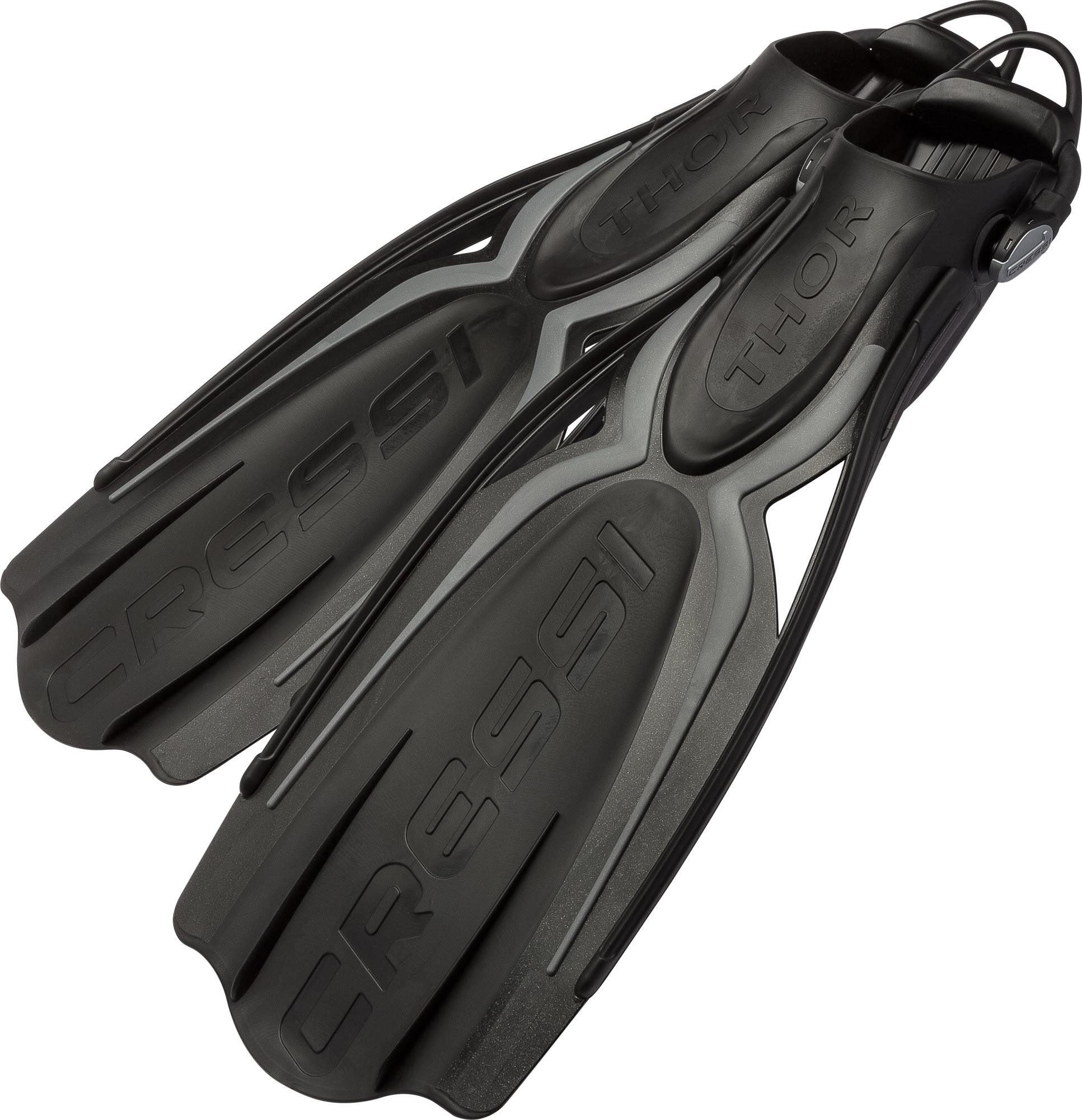 Cressi Thor EBS Fins