Kiama Mask
Oceanpro wanted to ensure that the Snapper fit perfectly every time with minimum tension from the head strap and to offer excellent vision and comfort while hunting fish for hours on end.
This robust but comfortable mask has been a fantastic seller since its inception and continues to offer great reliability and performance to those that dive with it. The optional tinted version reduces glare while diving and for those focused on minimizing eye contact with flighty reef species, this will make an easier job hiding
your eyes.
The Oceanpro Kiama was born out of our connection with freedivers, snorkelers and scuba divers around Australia.  The Kiama is one of the best fitting masks we have ever had in our range with sensational comfort and vision.  The key to the Kiama is in its skirt and frame design. The compact skirt conforms to a wide range of face shapes and along with the frame keeps the dual lens system angled and close to the divers eyes. With skirt mounted quick adjust buckles, this mask is sure to increase your diving enjoyment.  This is a great all round mask but especially good for the avid snorkeler and freediver.
Features:
Quality Japanese silicone skirt
Skirt mounted quick adjust buckles
Angles frame and lenses
Compact 2 lens design keeps internal volume extremely low
Range of great colours.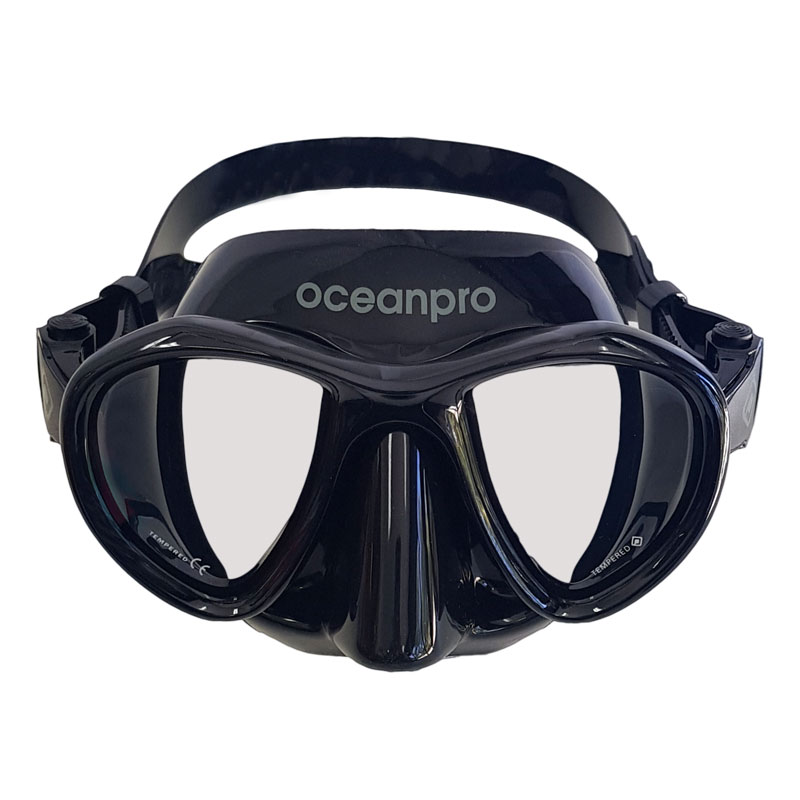 Kiama Mask