Mares
Mares Ergo Splash Snorkel
Mares Ergo Splash Snorkel 
The Mares 'Ergo Splash' snorkel takes ergonomics seriously and as a result, you'll have a seriously good time forgetting that you're even wearing a snorkel.  Limiting mouth-fatigue is a key consideration when diving or snorkelling for extended periods of time and the Ergo Splash includes key comfort features such as a flexible hose and supple mouthpiece. 
The Ergo Splash diving snorkel features a semi-dry top with anti splash that allows you to limit the entry of water from above during the dive. The mouthpiece is ergonomically designed silicone and allows you to breathe easily. Perfect for a very long diving or snorkelling session. The discharge valve allows the snorkel to be easily emptied.
Features:
Semi-dry top with anti-splash system
Sliding and rotating snorkel holder
Corrugated tube and silicone mouthpiece
Purge valve for quick and easy clearing of the water from your snorkel
Anti-splash, semi-dry top with exhaust valve
An ergonomically oriented silicone mouthpiece for an intuitive and user-friendly experience
Suitable for prolonged snorkelling sessions.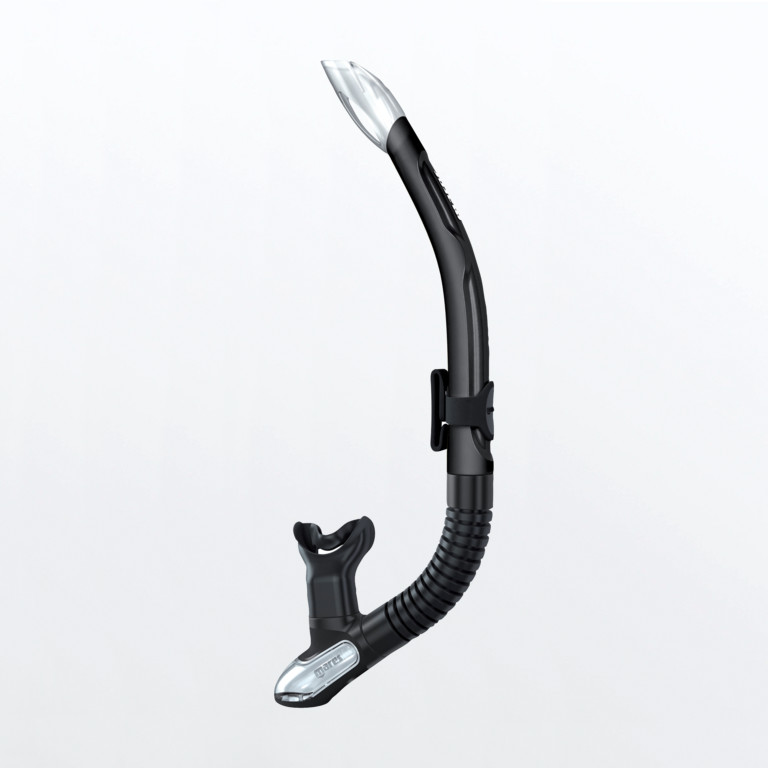 Mares Ergo Splash Snorkel