Mares
Mares Fusion Octopus
Mares Fusion Octopus
The Octopus Fusion is robust and reliable. The body is forged from brass; chromium-plated and finished with a 'pearl' surface. It features high thermal conductivity properties that make it ideal for use in very cold water.
The Vortex Assisted Design (VAD) allows unimpeded airflow and constant natural breathing at any depth. The innovative Twin Power System offers further adjustment by allowing the diver to control the speed of airflow. A simple twist increases airflow when required.
The Ultra second stage is pneumatically balanced with the PAD (Pneumatic Assisted Design) system, offering comfortable and effortless breathing in every situation.
The combination of the PAD and Twin Power systems, combined with the ability to adjust the breathing effort provides the best performance with maximum comfort in all conditions at all depths.
A Superflex hose links the first stage to the second stage and provides support and flexibility for comfortable diving.
Features:
Twin Power System
VAD System
Highest Air Flow
Superflex Hose
Wide Pivoting Purge Button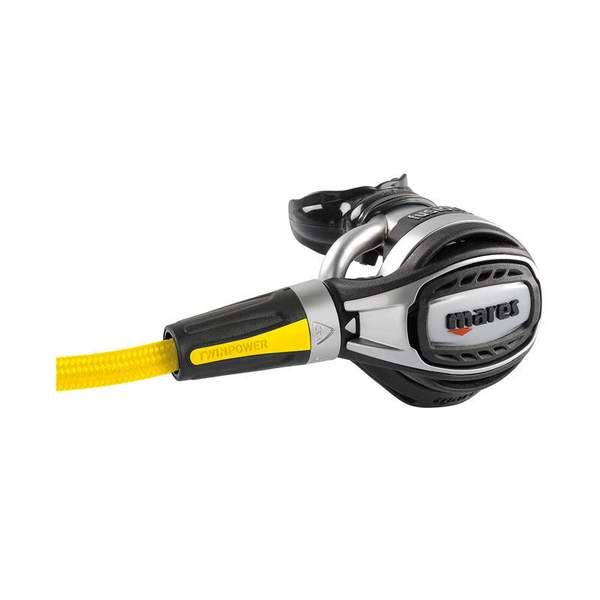 Mares Fusion Octopus