The Mares Pure SLS BCD is a new edition to Mares Diving range. It is a rear inflation style BCD which means that the bladder sits on your back only which frees up your body by not having that snug feeling around your waist and shoulders. This design is great for wreck or cave diving as you are more streamline in the water and it is also great for travel as they tend to be lighter. The Pure SLS has some great new and unique features which will make your diving more comfortable and enjoyable. The new weight integrated pockets now come with a slide and lock system which allows you to visually see when you weight pocket has been safely and securely locked in to place using a colour tab that shows once they are locked in. A very cool design as there is nothing worse when divers think that their pockets are locked in and they jump in and one pocket plummets to the ocean floor. Whoops!
Mares Pure BCD
Another great design is the swivel buckles on the shoulder straps which move with you to create comfort when diving. There are 7 stainless steel D-rings on the jacket for hanging any accessories off and a roll out cargo pocket you can choose to keep your safety sausage, torch or slate in. The adjustable chest strap prevents the shoulder straps from slipping and the clip comes with a handy whistle attached.
If you are looking for a new BCD and want to get a streamline, comfortable rear inflation style jacket, the Mares Pure SLS is the way to go.
Features
Perfect For travelling
Streamline design
Backpack style
Rear inflation
5lb weight pocket capacity
Durable for travelling
Adjustable chest strap
Whistle on clip
7 x stainless steel D-rings
420 cordura
Roll out pocket
Corrugated inflator hose
2 Dump valves
Adjustable waist strap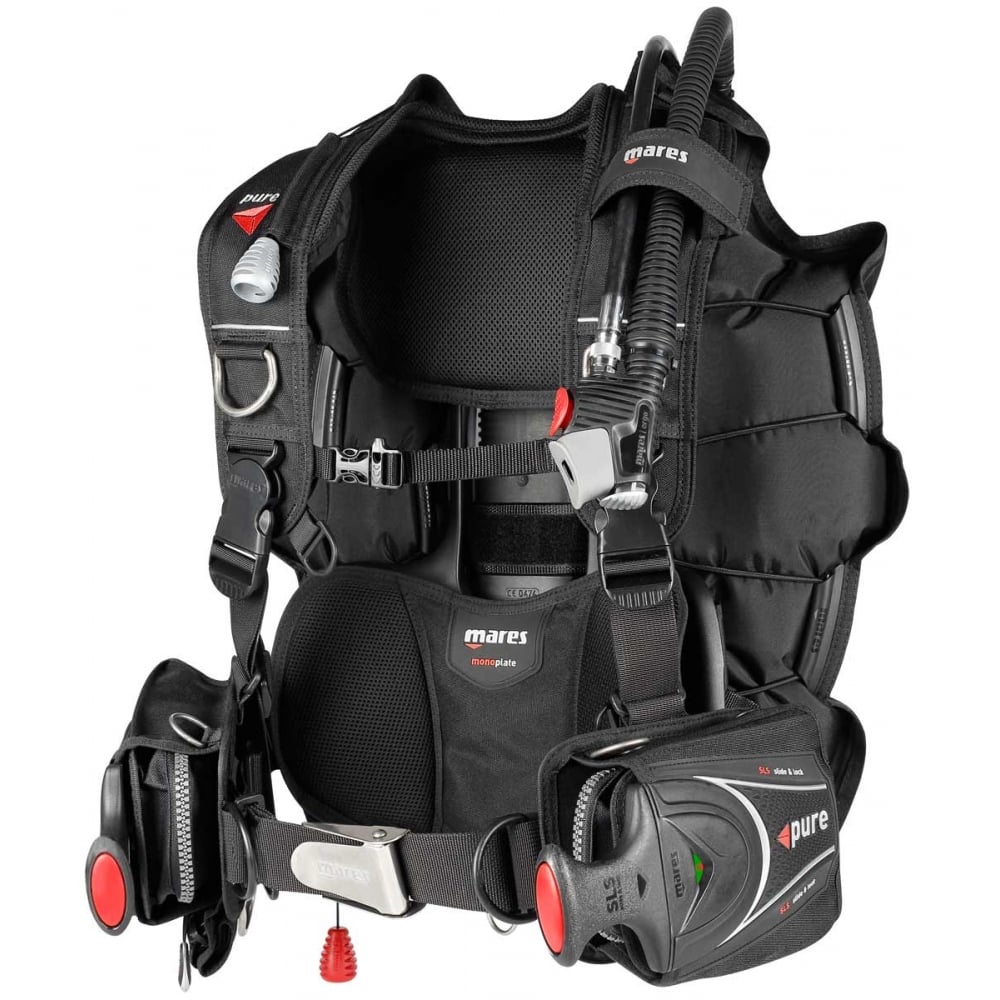 Mares Pure BCD