Dive & Fish
Ocean Hunter Catch Bag
Ocean Hunter Catch Bag
Ocean Hunter's Heavy Duty Catch Bag has been built extra strong to carry large amounts of catch, such as fish or crayfish (also known as lobsters or crays). It is made from an extremely durable construction.
The bag can be folded and clipped to shorten the bag, when you don't need as much space or for storage purposes. This bag further features a spring loaded opening, so you can operate it with one hand only, leaving your other hand free to handle your catch.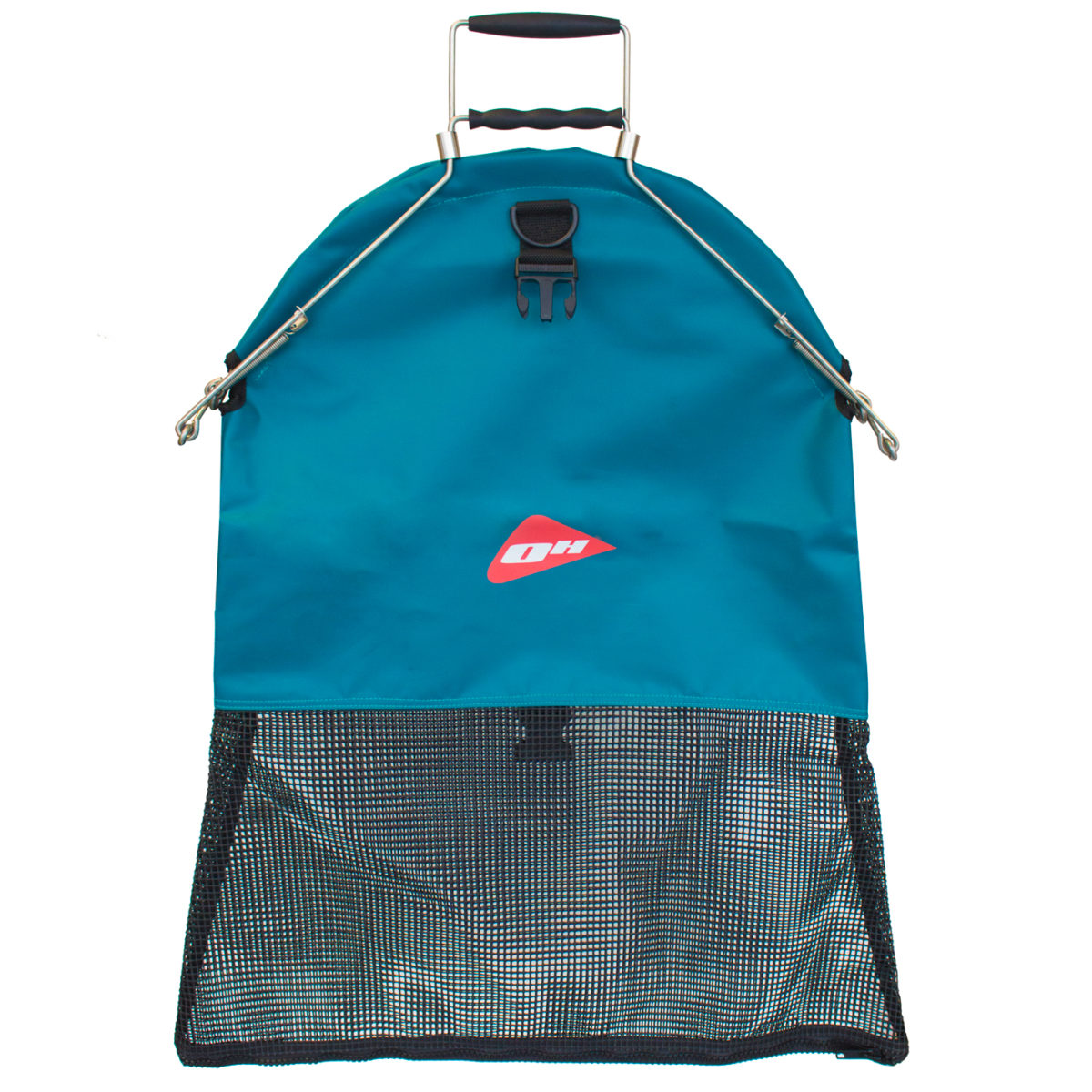 - Built strong to carry large amounts of catch
- 653mm wide (at the bottom) and 788mm tall
- Extremely durable construction
- Can be folded and clipped to shorten the bag
Ocean Hunter Catch Bag
Fish for the future Western Australia is home to some of the most exciting and varied recreational fishing opportunities in the world. With around 630,000 people fishing recreationally, it is part of our lifestyle. It also makes a contribution to our economy and attracts thousands of visitors to regional WA each year. With growing fishing and environmental pressures, we need to manage our highly valued aquatic resources sustainably to ensure there are fish for the future. You can play your part by sticking to the rules, which are based on extensive research and monitoring. Please note that penalties apply for fishing offences. Interfering with another person's fishing gear or catch, selling recreationally caught fish and other similar offences can result in penalties of up to $400,000, imprisonment for four years and loss of boats, vehicles and equipment. Offenders may also lose the privilege of engaging in a licensed fishing activity.
The following rule changes are designed to provide greater protection to our vulnerable demersal finfish stocks. These changes were developed in consultation with Rec fish west in response to significant increases in recreational fishing participation associated with COVID 19 travel restrictions. • The possession limit on a fishing trip is 10kg of finfish fillets from any species, no skin required, plus an additional 10kg of fillets from large pelagic species with skin on – see pages 16 and 39. • The new trip limit rule does not apply to passengers on an extended fishing charter involving an overnight stay – see page 40. • The 30 cm fillet/trunk length rule no longer applies. You can now be in possession of fillet/trunks at sea regardless of fillet length provided the skin is intact (exceptions apply), see pages 8 and 41. • Large pelagic fish can now be cut into two pieces and still be considered one whole fish for possession limit purposes – see page 40. • The master of a boat line fishing for demersal finfish must be in possession of a release weight on a state-wide basis. Previously this rule only applied in the West Coast Region 
Ocean Hunter Catch Bag