Ocean Hunter
Oh Strike Kevlar Glove
Oh Strike Kevlar Glove
The Ocean Hunter Strike Kevlar 2mm Dive Gloves are about as durable as a wetsuit glove can get, there are plenty of kevlar palm and finger neoprene gloves but none of them feature the tape-reinforced seams like these gloves do - definitely one of the most durability gloves on the market.  You'll note the shiny lining around the seams, this is heat-pressed onto the seam after the glove has been made [using a standard blind-stitch] which not only greatly improves the durability of the stitch but inhibits water entering the glove.
Due to this high level of durability we strongly recommend these gloves to divers, spearfisherman and rock/boat fisherman. They're also proving to be popular in the world of Adventure and Obstacle Course Racing.
Ocean Hunter Strike Kevlar 2mm Dive Glove Features
2mm high stretch neoprene provides superior fit and comfort
Kevlar paneling in critical areas ensures protection against the likes of crayfish, spines and sharp gill cavities
Tape sealed seams provide unrivalled toughness and product longevity
The strength and durability you need when faced with thrashing fish.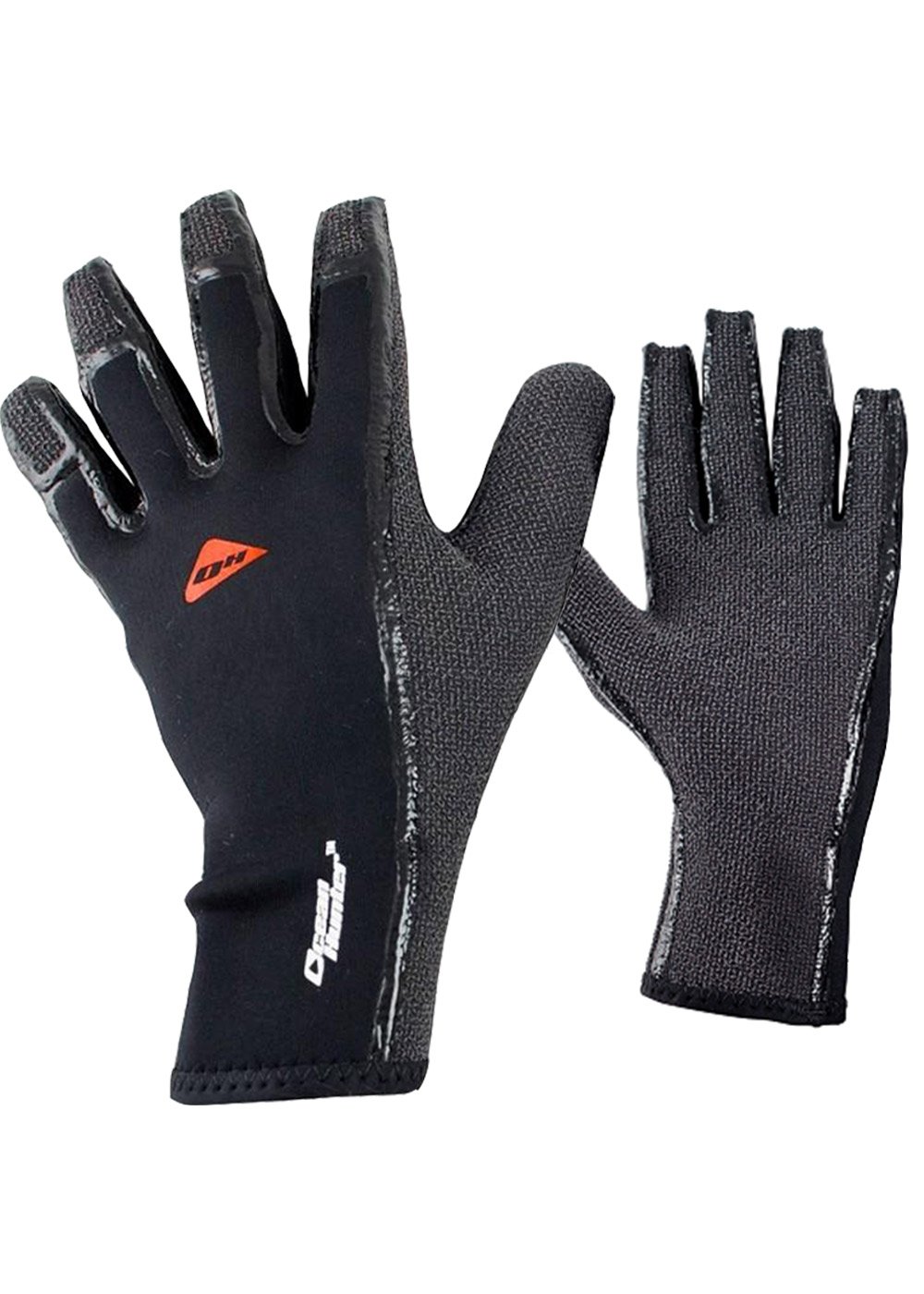 Oh Strike Kevlar Glove