Dive & Fish
Phantom 3mm Steamer Wetsuit Ocean Hunter
Phantom 3mm Steamer Wetsuit Ocean Hunter
Phantom 3mm Camo Spearfishing Wetsuit is a one piece steamer with a pre-formed cut for better fitting and flexibility. It incorporates an easy-off system to take off, has full length knee guards to cover the shins as well. Sternum loading pad, wrist seals and neck seal to limit water entry. All seams are Glued and Blind-Stitched leaving no tell tale marks on your body.
Sizes Available: Small, Medium, Large, XLarge, XXLarge
Matching Hood also available: Small, Medium, Large, XLarge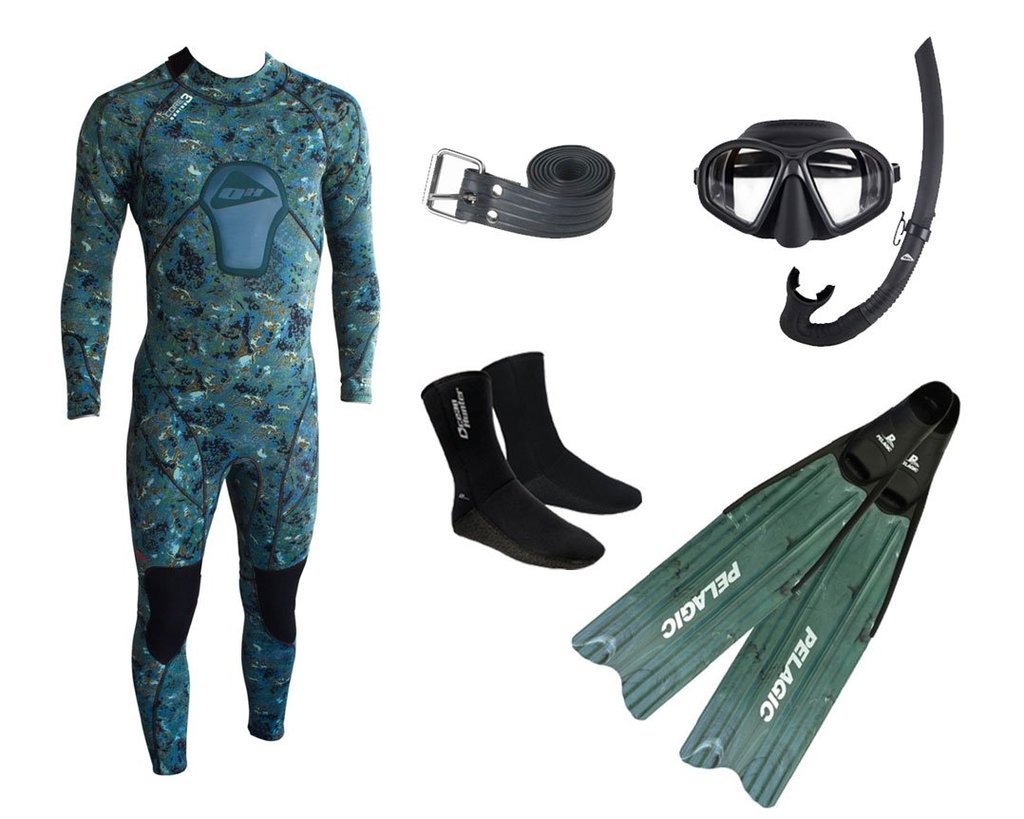 Phantom 3mm Steamer Wetsuit Ocean Hunter
mm Neoprene Westuits
The Ocean Hunter 3 mm Chameleon Core-3 Camo Steamer is an ideal wet suit for temperate-warm water diving. It is very easy to put on and does not require the use of any lubricants. Its jersey lining and flat lock stitching help to keep water locked in ensuring maximum heat retention.
3mm 1 piece rear zip design with Velcro closure
Outer Material: standard flex nylon
Inner Material: standard flex nylon
Flatlock stitching
Includes custom non-slip loading pad
High wear knee pads
Phantom 3mm Steamer Wetsuit Ocean Hunter