Battery Connection Lead PowerDive
Battery Connection Lead PowerDive
Battery Connection Lead PowerDive can be used to connect from the battery to the PowerSnorkel.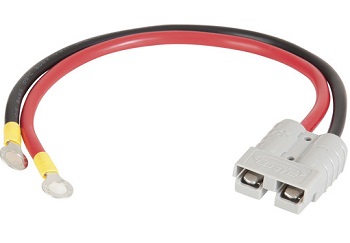 The PowerDive 35 Amp Hour Battery with Anderson Connection Lead. This battery can be used in the PowerSnorkel or to run the Deck Snorkel and DoubleDeck Snorkel.
Battery Connection Lead PowerDive
A series of high current connector leads for automotive, caravan, 4WD or industrial interconnection. The design of the Anderson connector housing is genderless, whereby each connector simply interconnects with another so you can't plug them in the wrong way - one less thing to worry about!