Riffe
Riffe Marauder Spear Gun
Riffe Marauder Spear Gun
ALL RIFFE MARAUDERS WILL BE A TWO WEEK WAIT DUE TO SHIPPING FROM THE USA.
Meet The Marauder, a sleek, streamlined silhouette formed from a 5 laminate purple heart and mahogany wood stock. Produced at our manufacturing facility in San Clemente, CA with leading technology, an ultra precise design is born. Comprised of 3 models, 47, 55, and 63, the Marauder Series covers an array of spearfishing environments from reef and inshore to blue water hunting. The closed band slot design, a new feature which requires Tie In Power Bands, combined with our new Euro Style M-Tab Spear Shaft delivers extra band stretch for maximum power. Unique new rifle style Push Button Safety ensures a smooth, quick release when target is in sight. Whether hunting snapper along reef or wahoo and tuna in the open water, The Marauder has got you covered in 3 sizes to cover most hunting environments.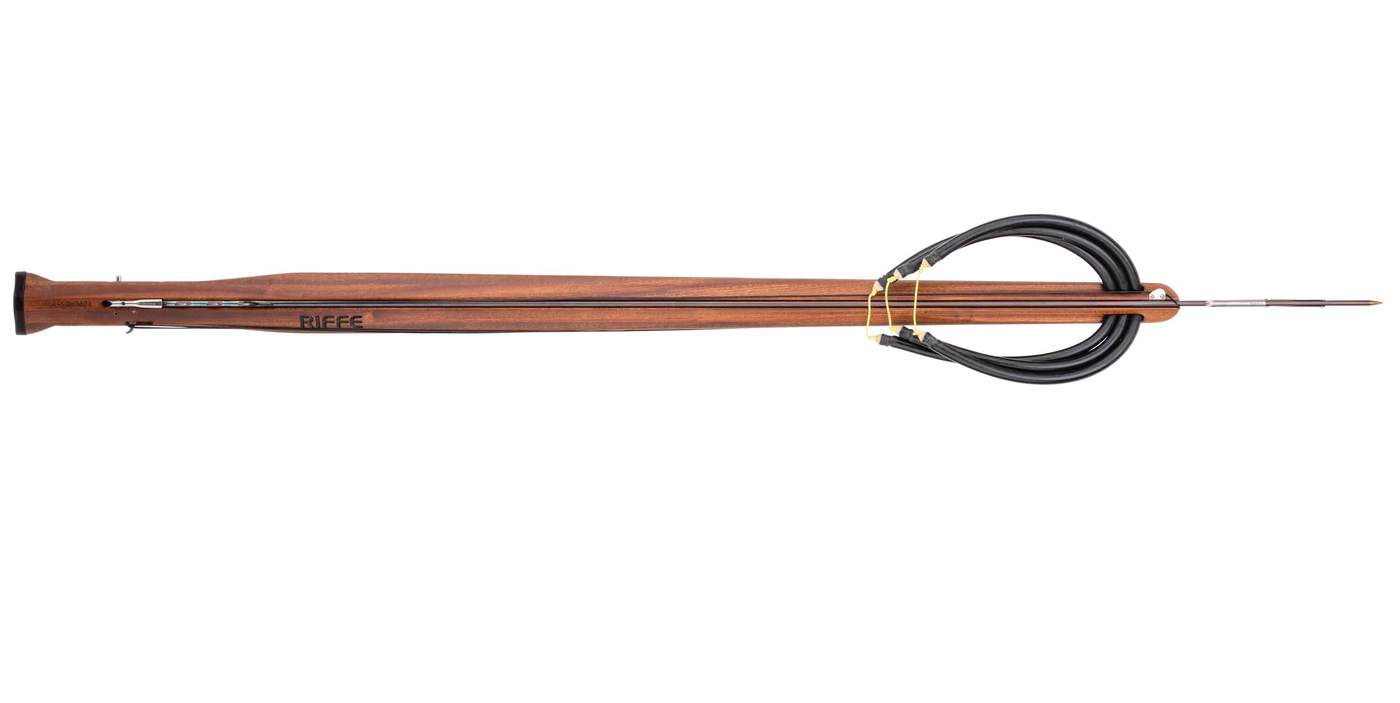 Riffe Marauder Spear Gun
Marauder 47- Inshore and reef
Marauder 55 - All around hunting
Marauder 63 - A Bluewater speargun capable of longer shots for pelagic fish. (Available in additional Setup - Marauder 63S)
Shooting Range
47 19.75' (6m)
55 23.75' (7.24m)
63 27.25' (8.31m)
63S 27.25' (8.31m)
*NB: It can take up to 4 weeks to recieve this item from order date*
We've Got You Covered.
All RIFFE Spearguns come with a warranty against defects in materials and workmanship under normal use conditions.
A 3 year warranty is placed on our mechanisms and laminated gun stocks for warpage and delamination (2 year warranty on mahogany spearguns). A 1 year warranty on mechanisms when commercially used. (Trigger mechanism may need to be replaced with excessive use.) Warranty applies to original owner/purchaser and is not transferable. 
Register Your Speargun
Make sure to register your speargun after purchase. This is required to initiate a warranty claim. Plus we've reunited many owners with their lost-at-sea spearguns by having this helpful information. 
Fill out our Warranty Registration FormHERE.
What's Not Covered
Normal wear and tear
Improper maintenance
Installation of component, parts or accessories not intended for or compatible with the speargun as sold
Damage or failure due to accident, misuse, abuse or neglect
First Things First
To initiate a warranty claim, fill out our Warranty Claim FormHERE.
Riffe Marauder Spear Gun