Dive & Fish
Riffe Spectra Fusion Floatline 100ft
Riffe Spectra Fusion Floatline 100ft
The new 'Spectra' float line from Riffe has a breaking strength 
Designed to withstand extreme tension, these lines are extremely light. The fibres are comprised from the revolutionary Spectra® fibre which is used in most high-performance industries such as Police, Army etc. 
The inner float core consists of two layers; a central 3mm closed cell neoprene core for high floatation and easy grip when under tension & a middle layer of linear spectra fibres. These linear fibres encapsulate the inner neoprene core and take up all the load on the line. 
Even when these fibres are under full load they can still flow smoothly around the inner neoprene core, allowing a positive grip on the line under trying conditions. 
The outer sheath is composed of 32 strands of armoured Spectra. The fibres of each strand are fused together and coated with molten polyethylene for an extremely abrasion resistant and colour-fast UV resistant protective sheath.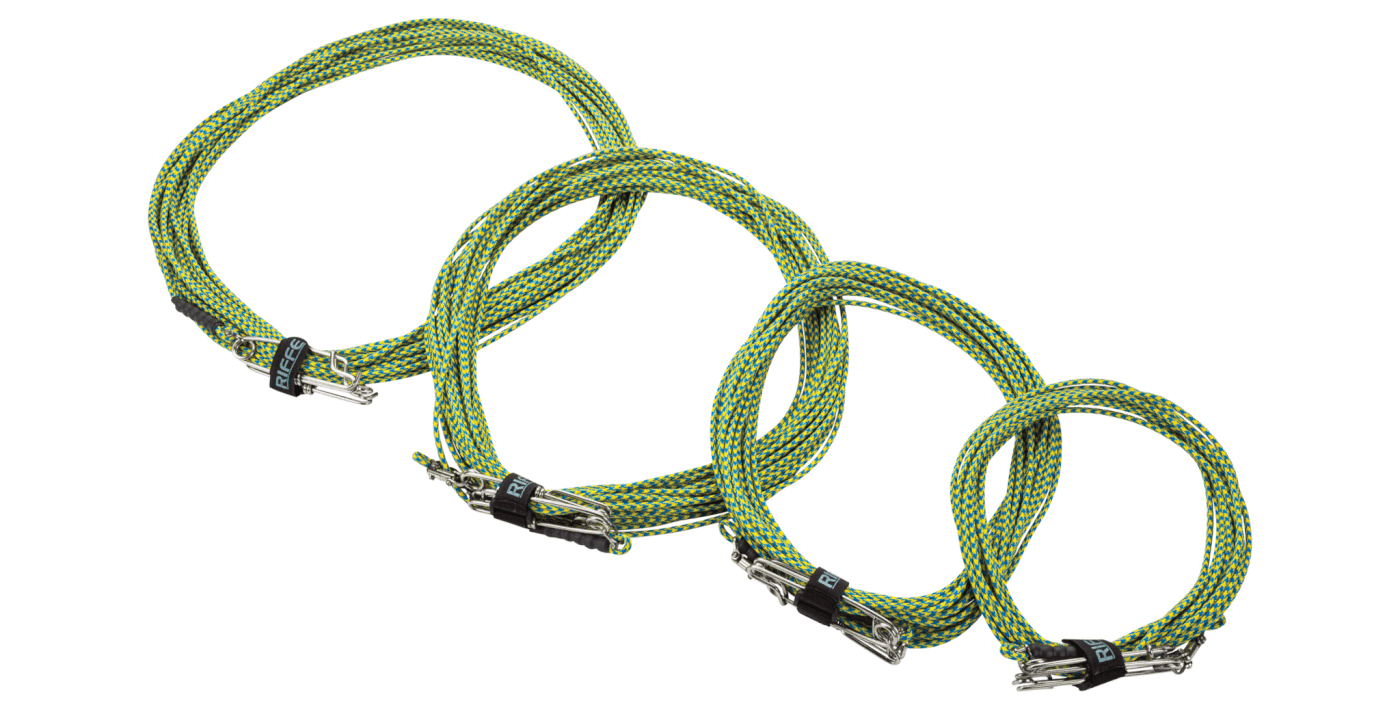 Riffe Spectra Fusion Floatline 100ft Features:
Breaking strength exceeds 950kgs
Spectra fibre
3mm closed cell neoprene core
32 outer armoured strands of Spectra
abrasion resistant
UV resistant
Riffe Spectra Fusion Floatline 100ft