Rob Allen
Rob Allen Snapper Mask
Rob Allen Snapper Mask
Rob Allen wanted to ensure that the Snapper fit perfectly every time with minimum tension from the head strap and to offer excellent vision and comfort while hunting fish for hours on end.
This robust but comfortable mask has been a fantastic seller since its inception and continues to offer great reliability and performance to those that dive with it. The optional tinted version reduces glare while diving and for those focused on minimizing eye contact with flighty reef species, this will make an easier job hiding
your eyes.
The Snapper Mask has a black design with clear or tinted lenses. It is a double lens mask, suitable for hunting reef fish and deep diving. The dark mask skirt is great for protecting your eyes against the sun.
The soft anti-allergic latex skirt creates a good fit and excellent seal. The mask's volume is reduced, which brings the lens closer to the face, increasing your field of vision. The Snapper mask offers quick strap adjustment with just 1 hand, even when wearing gloves.
Features:
100% liquid black silicone skirt
Low volume high visibility design
Adjustable straps with easy squeeze side clips
Unique inset leather-finish frame
Tinted lens cuts out surface glare and helps shade eyes from fish
Eco-friendly: Recyclable packaging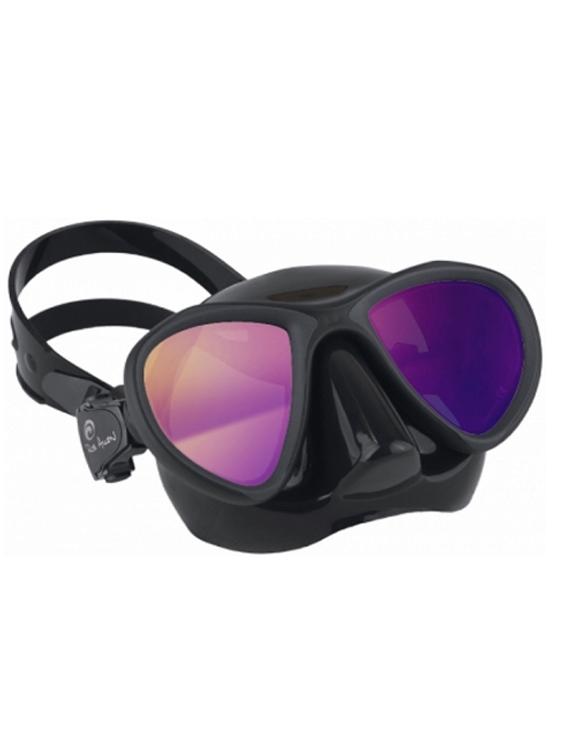 Rob Allen Snapper Mask