Salvimar
Salvimar Booties 3mm Ht Weld
Salvimar Booties 3mm Ht Weld
The Salvimar 3mm HT Weld System Socks are great for snorkelling, freediving and spearfishing in conditions where warmth is a requirement. In addition the Hyper Stretch easy donning design, th Salvimar 3mm HT Weld System Socks feature a reinforced non-skid sole to avoid skidding or slipping on rocks, jetty's or on the deck of a boat. Use under an open heel fins to maximise comfort or as layering form warmth in other dive scenarios.
The HT Weld socks by Salvimar are made of premium material with a 'welded' seam for added thermal protection and comfort.
These socks are primary used in closed heal freedive fins, but can be used in dive boots.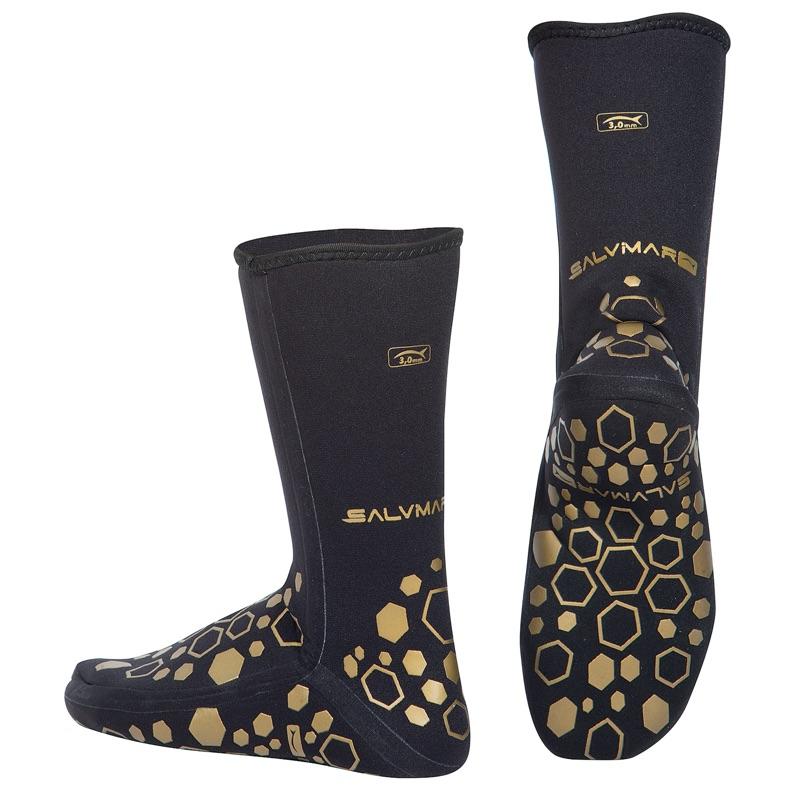 Salvimar Booties 3mm Ht Weld