Salvimar
Salvimar Gloves Guantema Dyneema Olive Green
Salvimar Gloves Guantema Dyneema Olive Green
Are you looking for a tough pair of gloves for hunting? The Salvimar Dyneema Gloves will easily fit the bill. These gloves employ the use of a continuous thread of Dyneema line making these gloves strong, durable and a pair of gloves you won't be replacing anytime soon, no matter how hard you try and wear them out.
The Salvimar Dyneema is an ultra high molecular weight polyethylene that has low moisture absorption and is also highly resistant to abrasion. The new robust palm is impregnated in nitrile for extra strength and provides the spearo with great grip for the hunt. These gloves also have a tight cuff and are designed as the toughest stuff around.
The gloves seams are flat stitched sewn and thanks to their unique strength are not only great for protection but also provide the spearo with great dexterity and flexibility which does not hinder speargun trigger sensitivity or affect the "feel" required. In short, these gloves are phenomenal.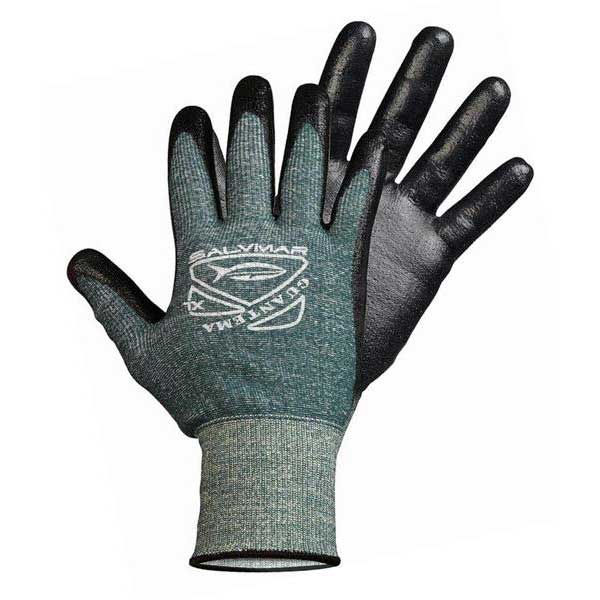 Salvimar Gloves Guantema Dyneema Olive Green