Salvimar
Salvimar Mask Maxale
Salvimar Mask Maxale
The Savimar Maxale Twin Lens Mask is a unique design, with all the benefits of a great spearfishing or freediving mask. The volume of the mask is very beneficial allowing for a much more energy efficient dive. Equalisation requires less air to be used as there is a lower volume to be replenished. The same principle applies for when you are clearing your mask.
The straps and skirt of the mask make for a comfortable mask with great sealing abilities. The skirt is made of a soft touch matte anti-reflective silicone finished skirt with a double feathered edge. This provides a comfortable material that won't reflect light due to its colouration. The straps have a split design that will distribute pressure evenly over your head, securing the seal of the skirt. The buckles have a quick adjust push button design with micrometric adjustment so that you're able to quickly and accurately adjust the length of your mask strap.
The compact design of this mask is another thing which needs mentioning. The overall size of the mask, the low volume and the general hydrodynamic shape are suggestive of a mask which is lightweight and will allow you to cut through the water seamlessly.
Features:
Clear Silicone Rubber Create Reflections on Inside of Lenses from Surface Light
Reflections Distracting the Hunters Focus on the Prey
All Non-Transparent Silicone Rubber Skirt
Super Low Volume Design
Dual Tempered CE Approved Glass Lenses
Wide Field of Vision
Extremely Lightweight Mask, 5.3 oz. (150 g)
Double Feathered Edge Skirt
Wide Split Style Silicone Rubber Mask Strap
Feathered Edge Skirt and Wide Strap for Superior Seal on Face
Easy-to-Reach One-Hand Nose Pocket for Ear Equalization
Reversed Teardrop Lens Shape: Improved Downward Vision
Push Button Adjustable Buckles
Micro-Metrically Adjustable Buckles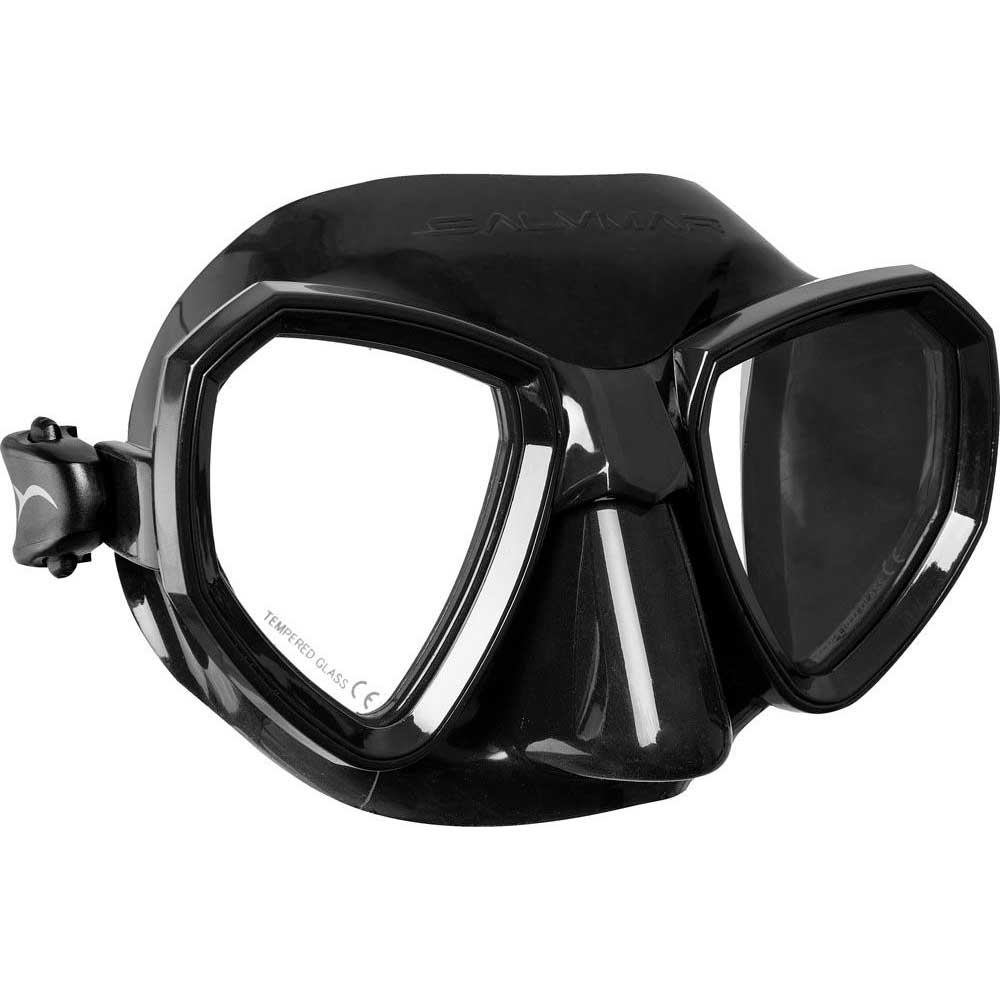 Salvimar Mask Maxale