Scorpia Railgun
Now with Fully integrated rail barrel, Rob Allen 'Scorpia' Speargun is a superb quality grassroots gun. Including the Rob Allen Vecta 2 handle - one of the strongest, smoothest firing handle on the market today. The gun also features a 6.6mm spring steel spear hardened to ~2000MPA and a 16mm single rubber with Antline Dyneema wishbone.

Vecta 2 handle - stronger and tougher

The Vecta handle is the result of three years of R & D by some of the world's best spearos and is more versatile and comfortable than ever before. The Vecta is easily the strongest, smoothest and most robust handle available, featuring:
Virtually indestructible glass-filled nylon body;
A solid laser cut 316 stainless spear for exceptional safety;
Top-mounted safety - easily de-activated using one hand and ultra-comfy rubberized grip.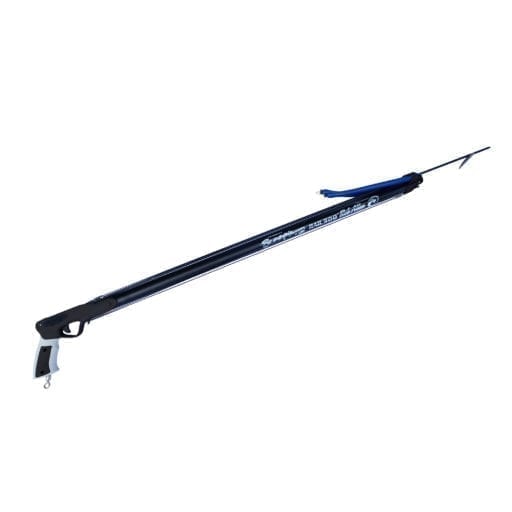 Scorpia Railgun