Shark Eyes
Shark Eyes Decal Large
Shark Eyes Decal Large
Shark Eyes Clear Sticker - Large is a simple shark deterrent that plays on the notion that sharks won't ambush once the element of surprise has been removed - this is removed by the fact that these eyes are always 'looking' at the shark.
A vinyl decal that is ideal for attaching to surfboards or freediving fins.
Features:
Shark Deterrent
Surfboard Adhesive - strong!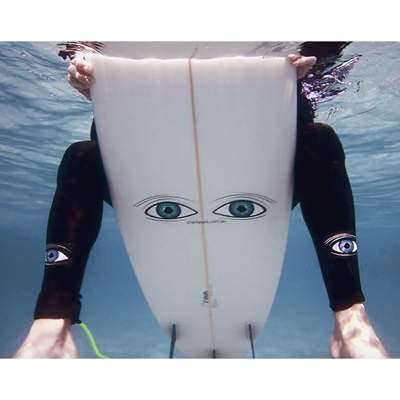 Shark Eyes Decal Large