Ocean Pro
Ocean Pro Weight Keeper Black Single
 Ocean Pro Weight Keeper Black Single
The Oceanpro weight keeper, fits seamlessly on to webbing weight belts and all but eliminates uncomfortable unbalancing cased by weight shift. The Serrated design offers increased holding power over flat finished options.
Ocean Pro Weight Belt Keeper prevents the weight belt opening accidentally. It also helps stop dive weights from sliding around your weight belt.
This will help you be perfectly balanced and make your dive more comfortable.  You can additionally use weight belt keepers to attach diving accessories.  These weight belt keepers are made from Delrin.  They are available with the serrated design offering even more holding power.  These keepers will fit any weight belt up to 50 mm / 2 inch wide.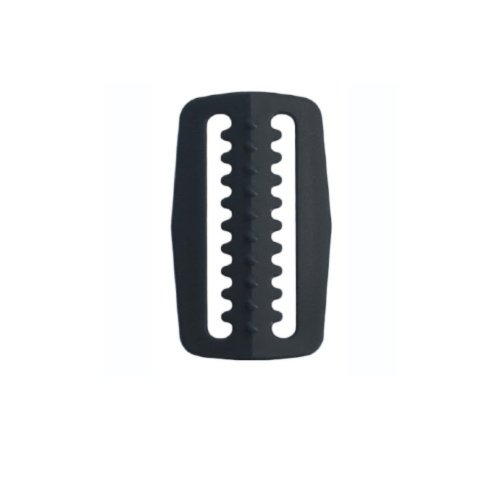 Ocean Pro Weight Keeper Black Single