Dive & Fish
XS Scuba Pony Pac
XS Scuba Pony Pac
Great devise for the boat, beach dives, swimming pool maintenance, or ocean kayaking, the XS Scuba's PonyPac Harness is one versatile harness. You're out boating and the anchor gets snagged, just roll over the side with this lightweight and easy to handle PonyPac and un-snag you're anchor. Want to do a short beach dive without all that extra weight of a large cylinder, work on the drain, pool light, or filter outlet in the pool, or maybe you see something interesting on the bottom while you're out on your ocean kayak, whatever your it maybe when you need a lightweight easy to use cylinder harness the PonyPac is what you are looking for.

The PonyPac is a comfortable harness designed to carry a pony cylinder. It fits 13 to 40 cu ft cylinders. Harness is equipped with two-way adjustable sternum strap, dual-cam strap attachment, neoprene neck collar and back pad for added comfort, and has two trim weight pockets that hold up to 5 lbs each.

Features:
First Responders for rapid entry into the water
Boat owners for in-water maintenance
Instructors for Intro to diving classes
Comfortable harness designed to carry a pony cylinder on your back
Fits 13, 19, 30, 40 cu ft pony cylinders with 4.0 - 5.4 in. diameters
Two trim weight pockets with Velcro release. Carry up to five pounds each
Includes two short length cam bands p/n BP500
Two stainless steel D-rings
Extra-large thumb loops for cinching down shoulder straps
Rolled neoprene neck collar for maximum comfort
Knife mounting grommets on waist band are ideal for the Rook Knife
Two-way adjustable sternum strap
Can be upgraded to a compact, travel BC with the addition of a Companion Air Cell (p/n BC530).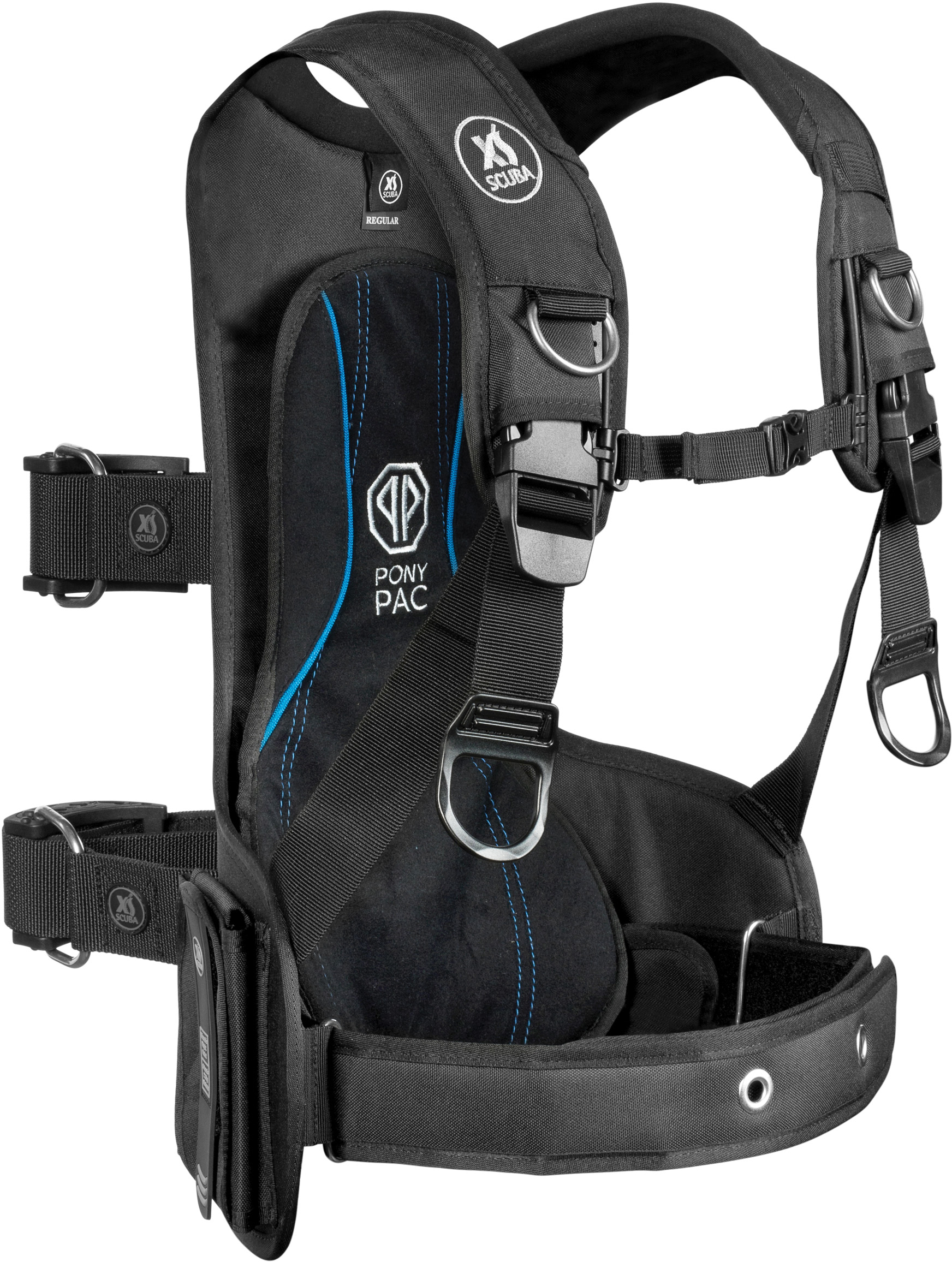 XS Scuba Pony Pac
Can be Great For A Beginning Diver As Young As Ten Years Old.