YETI Gallon Jug
With double-wall vacuum insulation and one-inch of lid insulation, the Rambler One Gallon Jug (3785 ml) is built to keep things ice-cold (or piping hot) for longer. It has the same durable 18/8 stainless steel construction as the rest of the Rambler series, which makes it damn near indestructible, with a hefty stainless steel handle to make hauling your one gallon jug easy. It's also outfitted with the quick securing MagCap™ and dock, so you can keep your cap close at hand while you grab a swig. This Rambler Jug is glacier sized for long days at the worksite or a rough day at the lease, so pack up your drinks and hit the road — your Rambler Jug is built for whatever comes its way.
YETI Gallon Jug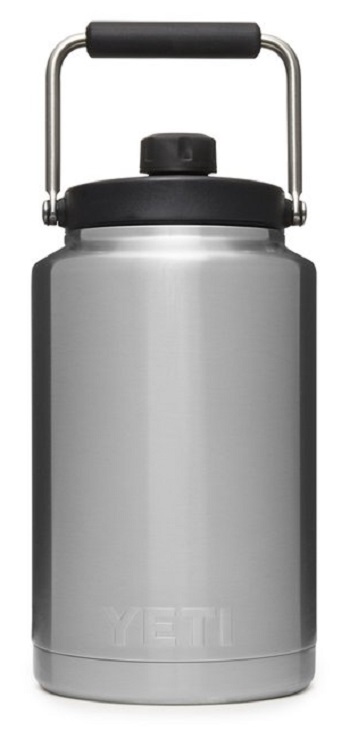 STAINLESS STEEL HANDLE
Stainless steel handle with rubber grip makes for sturdy, easy transport.
MAGCAP™ DOCK
Harnesses the power of magnets to keep your MagCap close by.
FATLID™ INSULATION
One inch of lid insulation keeps temperature retention on lock.
YETI Gallon Jug
ONLY AVAILABLE IN STORE, PLEASE CALL TO ORGANIZE PICK UP.