Dive & Fish
Explore our range
Our Perth Dive Shop
Welcome to Dive and Fish, your premier dive shop in Perth, Australia. We are proud to be a leading provider of scuba diving, freediving, and spearfishing gear.
Whether you're a beginner seeking to learn scuba diving or an experienced spearfisherman, we have everything you require for your underwater adventures.
Dive and Fish offers a range of convenient services. Take advantage of our air fills, dive gear rental, hydro testing, scuba gear servicing, PowerDive servicing, and speargun servicing.
Visit Dive and Fish, the go-to dive shop in Perth, and unlock the wonders of the underwater world with confidence!
Don't Want To Come In Store?
No problem! We're an online store as well as a local dive shop. Allowing us to help our customers Australia wide!
Shop with us today and take advantage of our unbeatable prices and exceptional customer service.
Shop Online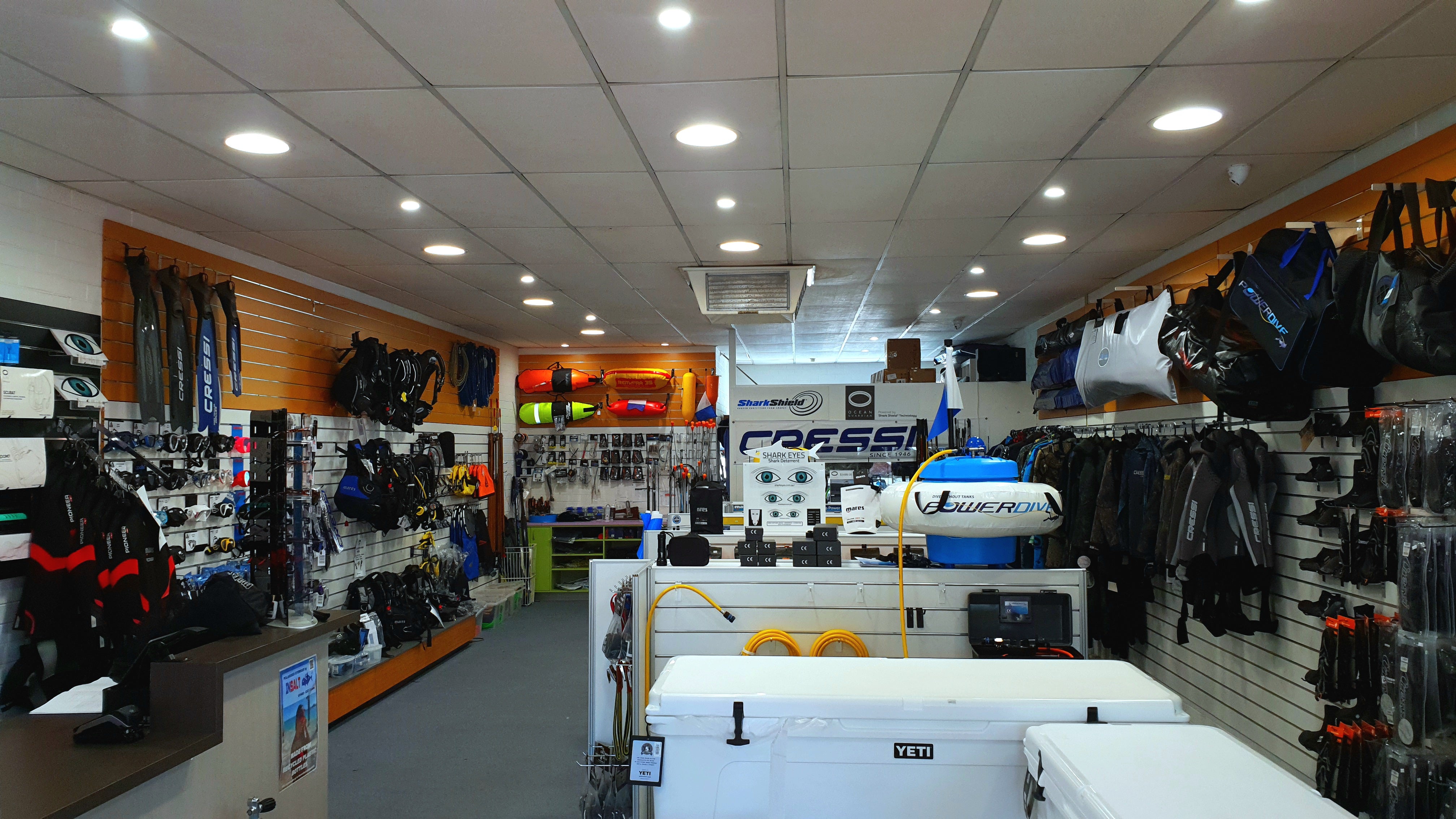 Our Mission
At Dive & Fish, our unwavering passion for exploring the wonders of the underwater world drives us to provide unparalleled service and scuba diving & freediving equipment to our customers!
Our locally owned and operated Perth dive shop is a hub for the local scuba and freediving community. Whether you're a seasoned diver or a beginner, our shop's welcoming atmosphere and knowledgeable staff make Dive & Fish the perfect place to connect with fellow diving enthusiasts.
Let customers speak for us
Need help?
Frequently Asked Questions
Shipping
We ship all orders express with StarTrack, although we have no control over shipping times, it generally takes satchels 2-4 business days to arrive.
No, unfortunately, we do not currently ship overseas.
Sadly we aren't allowed to ship Yeti products to our customers, they can still be ordered as pick up only.
Services
Yes! We do air fills up to 240 bar.
We sure do, we service scuba, spearfishing and PowerDive equipment.