Riffe
Riffe Euro Handle Assembly - Soft Grip
Riffe Euro Handle Assembly 
Replacement black handle for Riffe Euro series spearguns. Soft grip heavy duty reinforced glass filled Nylon handle with over molded cushion grip for Euro Series.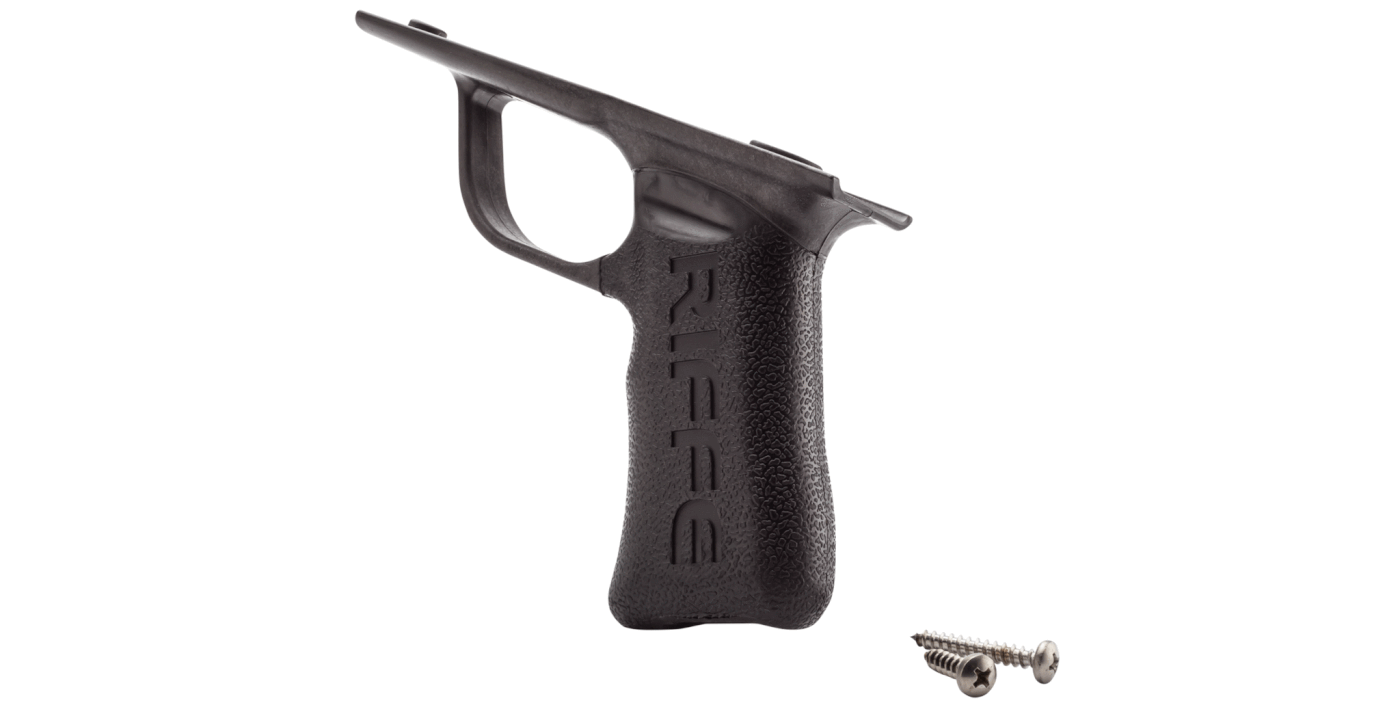 Riffe Euro Handle Assembly - Soft Grip
RESOURCE CONSERVATION IS A RIFFE HUNTING PHILOSOPHY.
In Jay's days of participating in spearfishing competitions, he eventually felt sorrow by the amount of fish that were taken, both large and small. Jay recognized the devastating effects. There would be none left for the future generations. This shaped his vision to adopt the practice of taking only what is needed for consumption.
"All divers should protect the waters they swim and hunt in, ensuring future divers the experience and excitement of freediving that I've had over the past seventy years. I strive to produce high quality, spearfishing and diving equipment capable of handling any condition."
"Selective Divers set their sights on those few prize fish for consumption. Be Selective, Fish for the Future."  – Jay Riffe
RIFFE WARRANTY
We've Got You Covered.
All RIFFE Spearguns come with a warranty against defects in materials and workmanship under normal use conditions.
A 3 year warranty is placed on our mechanisms and laminated gun stocks for warpage and delamination (2 year warranty on mahogany spearguns). A 1 year warranty on mechanisms when commercially used. (Trigger mechanism may need to be replaced with excessive use.) Warranty applies to original owner/purchaser and is not transferable. 
Register Your Speargun
Make sure to register your speargun after purchase. This is required to initiate a warranty claim. Plus we've reunited many owners with their lost-at-sea spearguns by having this helpful information. 
Fill out our Warranty Registration Form HERE.
Riffe Euro Handle Assembly - Soft Grip
What's Not Covered
Normal wear and tear
Improper maintenance
Installation of component, parts or accessories not intended for or compatible with the speargun as sold
Damage or failure due to accident, misuse, abuse or neglect
First Things First
To initiate a warranty claim, fill out our Warranty Claim Form HERE.